Welcome to Brimhall Dental Group
Same day appointments available


We accept all PPO insurance
---
Kevin S. ⭐⭐⭐⭐⭐
My normal dentist wasn't listening.....I didn't want a root canal and crown. I personally just wanted the extraction, be out of pain, in 6 months -1 year, when I can afford it, I want an implant. Dr. Simpson got it. No high-pressure sales pitch. I'll be back to get the implant done 100%. My new family dentist is Dr. Simpson!!!

-- 8/22/2017
---
We also perform emergency dentist services that include bonding, root canals, crowns, and bridges. As a local dentist, we create lifelong relationships with our patients and their families and work to ensure that they receive treatments in a comfortable and relaxed environment. Dr. Simpson and Dr. Kiuftis and our staff invite you to schedule an appointment by calling 661-249-1122 and experience why our patients think Brimhall Dental Group is the best dentist in Bakersfield.
Schedule an Appointment Now
Meet The Doctors
---
Dr. Jared Simpson graduated cum laude from The University of Texas San Antonio Health Science Center with honors in research. He is a member of the American Dental Association (ADA), the California Dental Association (CDA) and the Kern County Dental Society (KCDS).
Dr. Simpson has served as a committee member on the New Dentist Committee for the CDA. He has been a board member for the Kern County Dental Society for the past 5 years and is also currently serving as a delegate for the KCDS to the CDA.
He has been a member of the National Network for Oral Health Access. For the past 6 years Dr. Simpson has also been the supervising dentist for Clinica Sierra Vista. He is an adjunct faculty member of the Arizona School of Dentistry and Oral Health.
Dr. Simpson helps with clinical supervision of pre-doctoral candidates in the community health setting. He is an advisory board member for The New Dentist Magazine that has a reach of several thousand readers.
Dr. Chris Kiuftis
Dr. Chris Kiuftis was born in Montebello, CA and raised in Bakersfield where he currently resides with his wife Julia and two daughters, Konstantina and Eleni. He enjoys spending time with his two girls having play dates and feeding ducks at the park.  When he's not busy being an awesome dentist and a loving dad he spends his time outdoors. He's an avid outdoorsman and loves to 4x4 the high Sierras, fishing for his dinner in Bishop and hunting for his annual Jerky meat. 
Dr. Kiuftis is a graduate of California State University of Bakersfield and earned his doctor of dental surgery degree from Virginia Commonwealth University in Richmond, VA. As an active participant in the Mission of Mercy in VA,
Dr. Kiuftis along with his colleagues have provided free dental care to thousands of people in need. He is a member of the American Dental Association, California Dental Association, Kern County Dental Association and the Academy of General Dentistry where he is currently working on his fellowship. Dr. Kiuftis is also a member of the International Congress of Oral Implantologists. His passion for Oral Implantology has beautifully transformed numerous Smiles all over Kern County. 
Meet The Team
---
---
Jennifer Cemo
Jennifer is a lifelong resident of Bakersfield. She graduated from Taft College's dental hygiene program in 2012. She loves to laugh and have fun with her patients while educating them on achieving optimal oral health. She prides herself in making her patients feel comfortable and at ease from any dental anxiety while building a trusting relationship with them. Jennifer is married to a handsome man, Andy, and has two fur children, Abby and Bella. She loves to bake and spend time with family and friends.
Shavon Pennington
Shavon was raised in Bakersfield from the age of 5. As a young adult she moved to the San Diego area, but quickly realized she missed the small town feel of her hometown and moved back. She started in the dental field in 2003 as a dental assistant and found her way up front doing insurance billing and coordinating. "I love helping people understand their insurance benefits, and making sure they are comfortable financially with their treatment. No treatment needs to be left undone, there is always a way."

Shavon enjoys spending her time off with her daughter; Kyndall. They love being active and finding new adventures. She also enjoys cooking and reading.
Tammy Powers
Tammie is a Bakersfield native that moved to Colorado during her childhood years, but life eventually led her right back to Bakersfield. Tammie has been in the dental field since 1983 and enjoys her job as a Registered Dental Assistant, she enjoys treating her patients like family. "My favorite part of my job is seeing the smile on people's faces after they have received either cosmetic treatment or reconstruction. It makes me feel so good knowing you helped them get their smile back!"

When Tammie is not working she enjoys spending time with her husband, children, grandchildren and three little dogs. She also enjoys golfing and attending football games with her husband.
Yolanda Alvarez
Yolanda Alvarez was born and raised in Wasco, CA just 30 minutes north of Bakersfield. She Graduated from Kaplan College in 2011. She is a mother of six children and grandma of two. In her spare time she loves watching her sons play football and her daughters cheer them on. "I love helping patients understand their dental treatment and reassure them that we have their best interest at heart."
Vanessa Herrera
Vanessa was born and raised in Los Angeles, Ca and is now a resident of Bakersfield. Her career began in 2015 as a dental assistant. Where she found passion in being a part of healthy and beautiful smiles. With that same passion she has now transitioned to front office as a hygiene coordinator. Helping keep families on track with their oral health.
When she is not at work she's on the road with her husband visiting family and friends.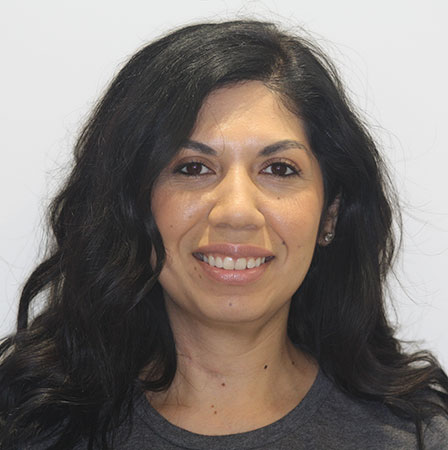 Christina
Christina is a life long resident of Bakersfield. She graduated from San Joaquin Valley College in 2000.
"I enjoy educating and helping our patients achieve their dental goals!"
Christina enjoys spending time with her family and friends. She has one daughter; Charlie and a fur son; Jack. She also enjoys tending to her garden of succulents and cactus.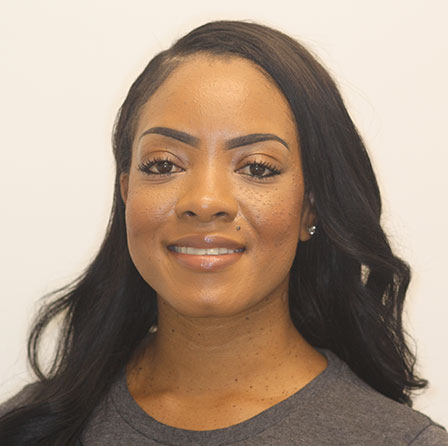 Mya
Mya was born in Springfield IL, raised in Bakersfield. She graduated from Kaplan College as a Dental Assistant in 2014. She has worked in the dental field for 3 years and gradually worked her way up to Dental Hygiene coordinator. She's very passionate about her work. Mya spends her free time with her daughter Camping, skating, dirt bike riding and shooting pool. She also enjoys gardening.
"What I love most about our practice is our staff; we all work really well together to provide our family of patients with extraordinary care in a positive environment."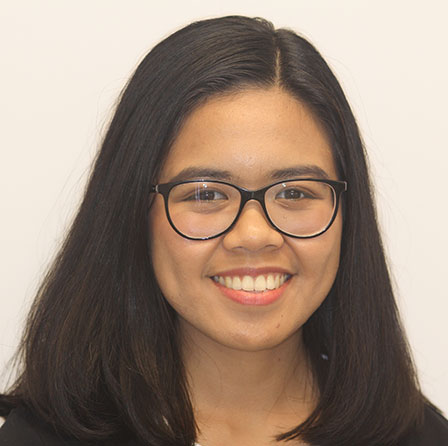 Hannah
Hannah was born and raised in the Philippines. She moved to the United States in March 2017 with her parents and two brothers. She has lived in North Carolina, Illinois, and Wisconsin, then moved to Bakersfield in August 2018 with her family. She likes the weather because it is similar to the Philippines. Hannah has been doing customer service for almost 2 years. She enjoys being a receptionist and making patients feel comfortable and welcomed when they come in the office. Hannah loves to read, play the piano, and spend time with her family.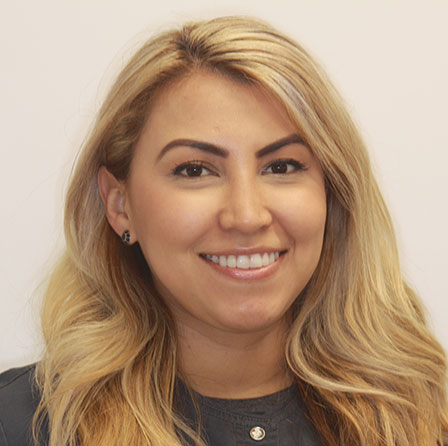 Janet Dominguez
Janet was raised in Wasco, CA and is now a resident of Bakersfield, CA. She was a RDA since 2011 before she graduated from Carrington College dental hygiene program in 2017. Janet loves to provide patients with continuing care that promotes good oral health through regular cleanings and periodontal maintenance procedures. When Janet is not working she enjoys spending time with family and friends.